Circuit Board Assembly
PCB Welding Electrostatic Protection method: Circuit Board welding equipment must be grounded well, the workshop to maintain constant temperature, humidity environment. Should be equipped with anti-static material box, turnover box, PCB frame, anti-static wrist strap and other facilities. The static safety zone is 23±3℃ at room temperature and the relative humidity is 45-70%rh. It is forbidden to operate the electrostatic sensitive element in less than 30% of the environment. Non-production items such as tableware, tea sets, handbags, woolen fabrics, newspapers, rubber gloves, etc. are prohibited on the work Bench of the electrostatic safety zone. The worker enters the work area to be discharged. The operator must wear work clothes and no textile gloves on hand. Wear an antistatic wrist strap during operation and measure the wrist strap every day for effectiveness. Hair should not be scattered and must be jammed with a card. When mounting electrostatic sensitive devices, you should take one piece from the box, tube, and plate, and do not pile it on the table, nor fall off to the ground. Warehouse relative Humidity: 30-40%rh. Board processing process may not be arbitrarily stacked, all shelves.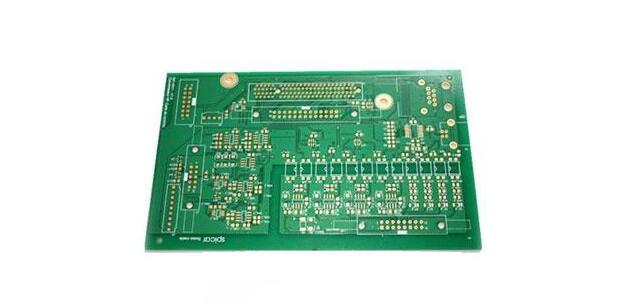 Here are some common precautions. Using multilayer PCBs as much as possible, the ground plane and the power plane, and the tightly spaced signal line-ground spacing can reduce common-mode impedance and inductive coupling to 1/10 to 1/100 of the duplex PCB, relative to the duplex PCB. Try to keep each signal layer close to a power layer or ground layer. For high-density PCBs with components on both the top and bottom surfaces, with very short connectors, and many fill floors, consider using inner lines. For double-sided PCBs, a tightly interwoven power supply and ground grid are used. The power cord is close to the ground and is connected as much as possible between the vertical and horizontal lines or the fill area. One side of the grid PCB copy board size is less than or equal to 60mm, if possible, the grid size should be less than 13mm. Make sure every circuit PCB copy board is as compact as possible. Put all connectors on one side as much as possible. If possible, introduce the power PCB copy board line from the center of the card and away from areas that are prone to direct ESD impact.